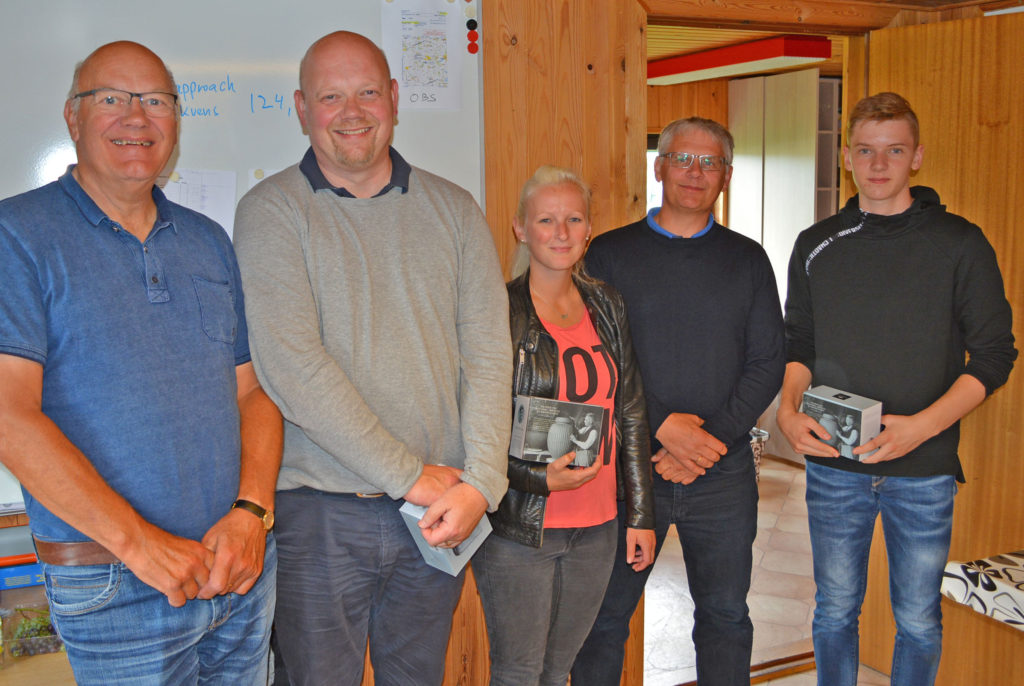 Det mindede umiddelbart om en forældredag på skolen, da det årlige Beta Air Rally var afviklet, og stillingen gjort op. I hvert fald var to af de vindende teams i A-klassen et far-søn makkerpar – med far i pilotsædet og sønnike som navigatør. Begge hold har faktisk deltaget før og gjort det godt. Det var ikke i sig selv overraskende, at Allan Hansen og søn Benjamin vandt, men nogle nåede måske at bemærke, at Benjamin nu havde vokset faderen over hovedet…
På andenpladsen kom Lago Laumark-Møller og Anna Reinholdt, mens Kurt og Ole Gabs, far og søn, fulgte efter på tredjepladsen.
På den måde levede rallyet fuldt op til ønsket om at være et arrangement for hele familien, hvor konkurrencen ikke er det vigtigste. Det er også en ambition at få mindre øvede piloter og navigatører med, og derfor er konkurrencen delt op i to klasser, hvor kravene til B-klassen ikke er helt så strikse som i A-klassen.
I år deltog fire mandskaber i B-klassen, og her løb det lokale makkerpar Karl Erik Nielsen/Svend Erik Højbye med førstepladsen, foran Lars Broup/Rene Hansen fra Randers og Gunnar Hansen fra Tønder.
Deltagerne ved i store træk, hvad dagen går ud på, når de tjekker ind til morgenkaffen i klubhuset i Haderslev, men vejret er som regel en ubekendt faktor, idet dagen også for de fleste byder på en blanding af overraskelser og udfordringer.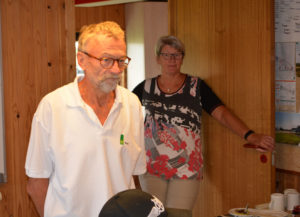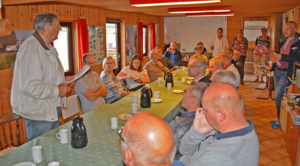 Nogle af de praktiske spørgsmål afklares ved morgenbriefingen, dels fra flyvepladschefen Hans Møller, dels fra Vagn Jensen fra luftsportdanmark, der står bag arrangementet i samarbejde med Haderslev Flyveklub.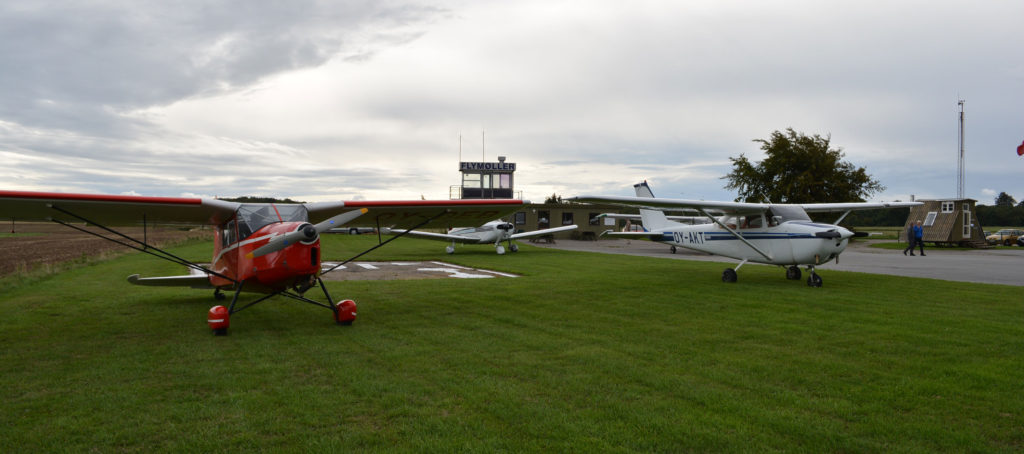 Dagens navigationstur bar præg af at større kræfter har lagt beslag på broderparten af det sydjyske luftrum, nærmere betegnet Billund og Skrydstrup lufthavne. Konkurrencer med privatfly tæller ikke stort i denne sammenligning, og derfor lægges ruten som udgangspunkt altid uden for kontrolzoner, og så vidt muligt heller ikke i terminalområder, selv om der egentlig er fri flyvning under 1500 fod. Det er rigeligt til de ca. 1000 fod, som konkurrencen flyves i, men de lokale flyveledere er ikke altid helt trygge ved at have mange små fly liggende tæt på kontrolzonen. Ved starten og mål i Haderslev kan det ikke helt undgås, da flyvepladsen ligger i/under Skrydstrups terminalområde, og de nærmeste lufthavne er orienteret om dagens arrangement.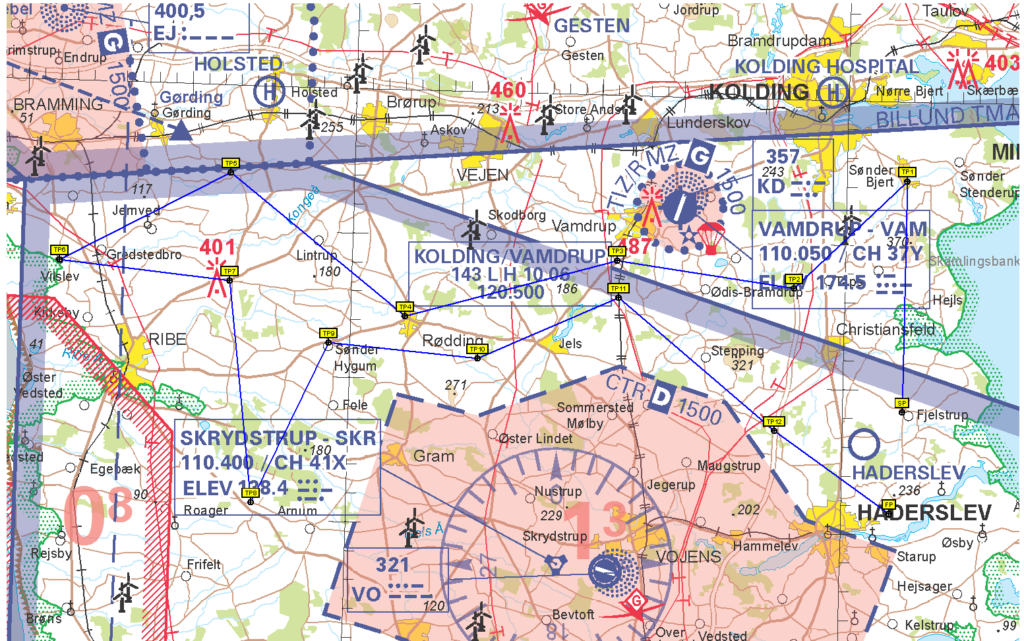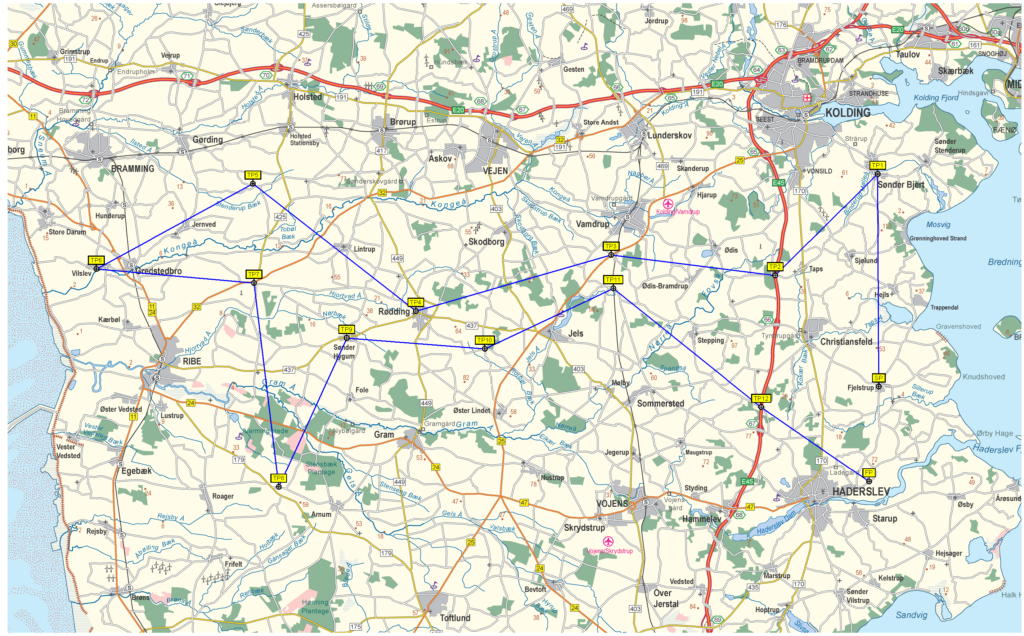 Beta Rally flyves efter et almindeligt landkort med veje, jernbaner, skove, åer og byer. Der var denne gang lidt ekstra arbejde med at styre, da der var hele 13 delstrækninger, også kaldet ben. Ved ni af vendepunkterne var i dagens anledning placeret kirker, så de var lettere at se fra luften…
Det havde altså været en lidt hård tur for mange, især fordi sigtbarheden var noget nedsat periodisk på grund af den tidligere nævnte regnbyge. Nogle kom lidt på afveje, eller så ikke vendepunkterne, så de fik lidt rigelige med strafpoints, herunder fra tidskontrollen, som blev registreret med GPS-logger.
Ved hjemkomsten til Haderslev skulle alle fly desuden lave en såkaldt mærkelanding på et i forvejen opmalet landingsfelt, og det er altid en udfordring. Denne gang måtte en del endda lande i regnvejr, og både dommerne og deltagerne blev regnvåde i forskellig grad.
Ved dagens afslutning var alle dog ved godt mod, herunder ikke mindst vinderne. Humøret hos deltagerne fra den lokale flyveklub fik en ekstra tand da Vagn Jensen fra luftsportdanmark, kunne afsløre vinderen af den særlige kontante belønning for dagen. Der var nemlig 3.000 kr. til den klub, der kunne stille med flest deltagere. Haderslev og Randers stillede med hver fire mandskaber, men Haderslev vandt så at sige på points, idet de bedste tre mandskaber fra Haderslev havde færre strafpoints end de tre bedste fra Randers.