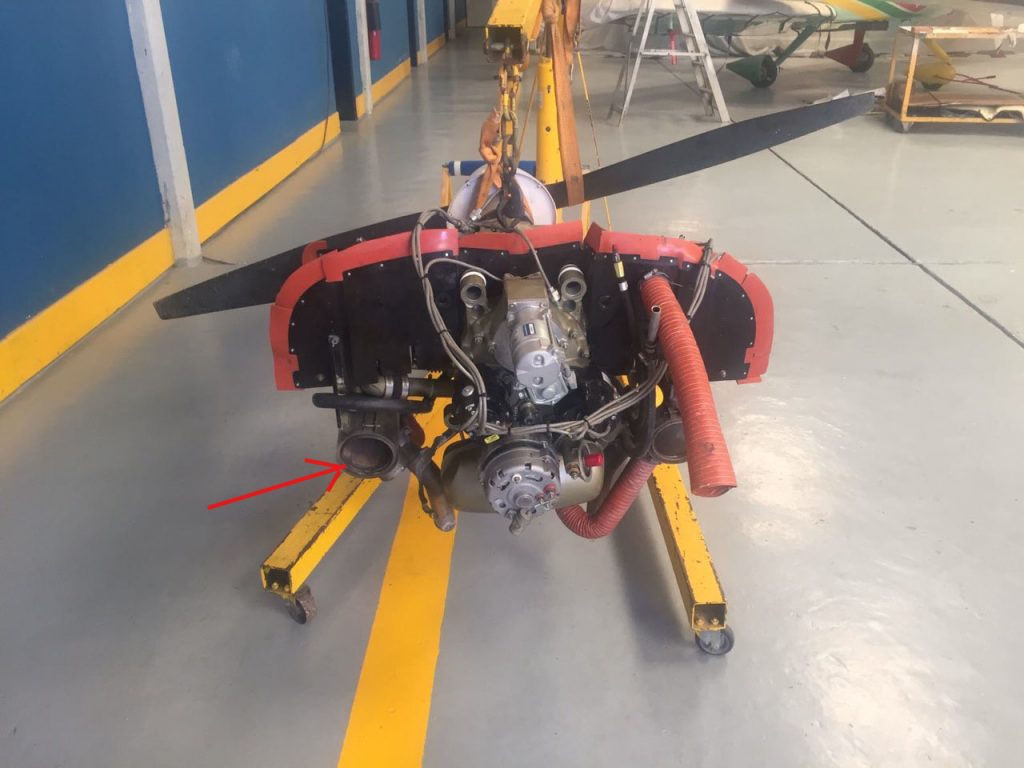 Af Arne Panduro,
En defekt lydpotte ser umiddelbart ud til at have spillet en uheldig rolle i forbindelse med VM i rallyflyvning i Portutal i september. Her blev det danske hold med Allan Hansen som pilot og Arne Panduro som navigatør tvunget til en nødlanding i en kålmark.
Den ganske dramatiske begivenhed endte heldigvis godt, men umiddelbart var det en gåde, hvorfor det motoren pludselig satte ud i lav højde og ikke levnede mere end et halvt minuts penge til at finde et sted at lande. Der blev umiddelbart før motoren stoppede konstateret en udefinerlig lugt af røg, men det kunne have flere årsager, hvoraf de fleste ikke nødvendigvis ville medføre pludselig motorstop. Det var ikke umiddelbart muligt at afmontere coilingen og kigge ind i motoren, som ellers kunne give et vink om årsagen.
Det lykkedes efterfølgende den lokale flyveklub i Santa Cruz, som ejer CS APA og havde lejet den ud i forbindelse med konkurrencen, at få bjærget flyveren i samarbejde med de lokale myndigheder og havarikommission. Siden er motoren afmonteret, og det viser sig, at der manglede et dæksel på den venstre lydpotte, som normalt er svejset sammen.
Det forklarer dog ikke i sig selv at motoren stoppede, men lydpotten sidder meget tæt på brandskottet, hvor der på den modsatte side inde i kabinen er diverse elektriske installationer, herunder masteren, og en kortslutning som følge af den stærke varme kan have denne virkning. Hvis f.eks. ground ledningerne til magneterne også er smeltet, så de grounder magneterne, så stopper motoren. Det er også en mulig forklaring på, at der var strøm til instrumenter og flaps efter landingen, selv om masteren blev sat på 'off'.
Luftsportdanmark har spurgt en dansk specialist i branchen hvordan sådan en potentielt livsfarlig situation kan opstå, og han tilføjer, at det umiddelbart ser ud til at være et udslag af dårligt vedligehold af flyet.
–  Sådan et endedæksel kan ikke falde af på en time eller to, så skylden er helt klart menneskelig fejl ved de sidste par service. En lille revne der er blevet større og til sidst går hele vejen rundt og endedækslet falder af. Mit bud vil vil være, at revnen har været der mindst 150-200 timer, eller ca. 3 – 4 services, fastslår eksperten.
Endnu er den portugisiske havarikommission dog ikke klar med en rapport, som formentlig vil tilføje yderligere detaljer om forløbet, herunder om det er muligt at placere et endeligt ansvar.