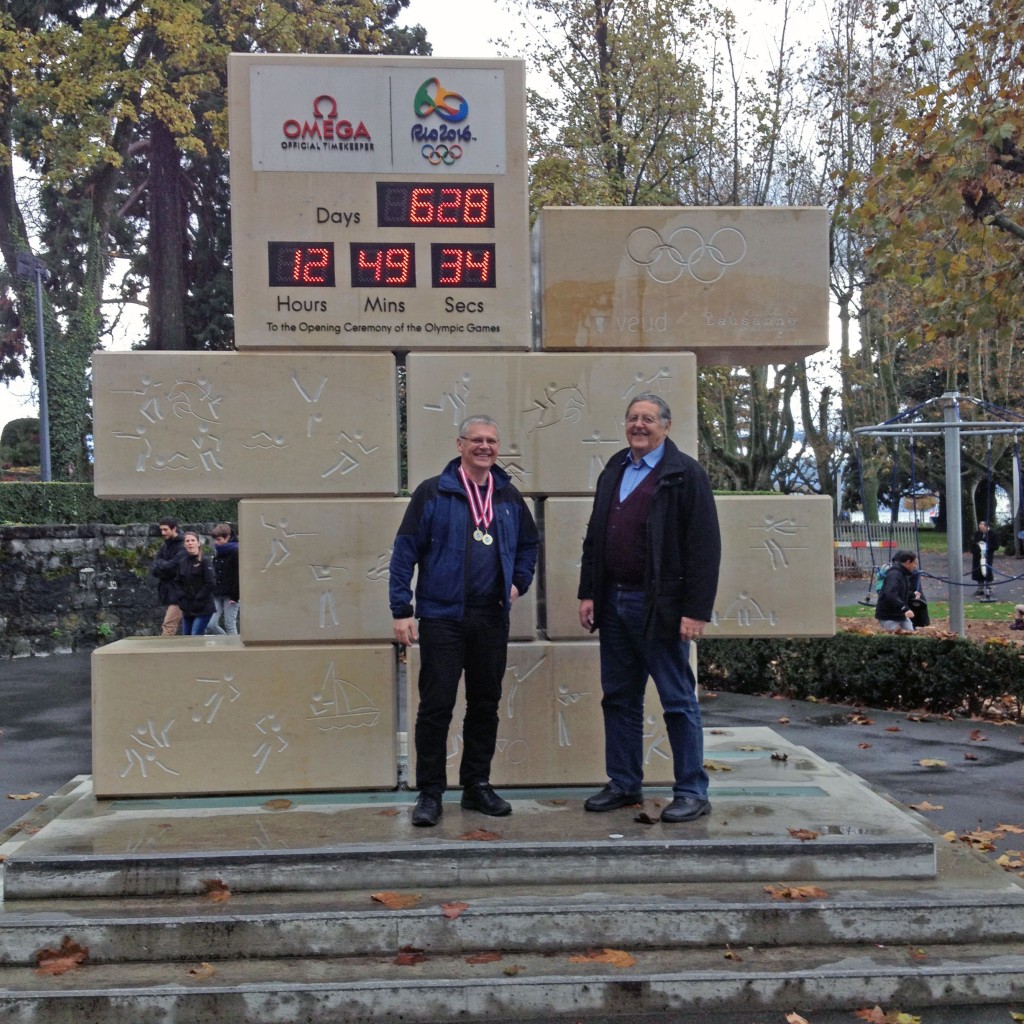 Dansk flyvning har lidt svært ved at markere sig på podiepladserne når det gælder internationale konkurrencer for sportsfly. Men som vært og organisator for internationale begivenheder inden for denne sportsgren er Danmark helt fremme i feltet, og det blev endnu engang markeret i FAI's hovedkvarter i Schweiz i midten af november, da DMU Sports' grand old man Vagn Jensen blev tildelt Charles Lindbergh diplomet, som er organisationens højeste anerkendelse, idet selve den officielle overrækkelse først sker i Rotterdam i 2015.
Vagn Jensen blev nomineret til den prestigefyldte anerkendelse af generalsekretær i Kongelig Dansk Aeroklub, Anders Madsen, som i sin (engelske) indstilling blandt andet fremhævede:
Vagn Jensen has served as director, judge and jury member at numerous previously Championships. The list of chores over the past more than three decades is extremely long.

Vagn Jensen is the only person in the world to have served as competition director three times: WPFC 1989, WRFC 1995 and the combined WRFC / WPFC in 2004.

Thanks to his enthusiasm, initiative and financial competence, he successfully directed these FAI Precision and Rally Flying World Championships.

Vagn Jensen has been the main organizer and competition director of Danish National Championships in Precision- and Rally flying competitions with small exceptions every year since 1980 and every four years competition director of the Nordic Precision flying Championships as well. Without his enthusiasm and skills for air sports events, these events would not have reached same level.
På samme møde i Lausanne fik dansk luftsport endnu en gang tildelt værtskabet for en international begivenhed, nemlig verdensmesterskabet i præcisionsflyvning, WPFC2015.
Det mest usædvanlige ved denne begivenhed er paradoksalt nok, at Vagn Jensen ikke vil være øverst ansvarlige som Competition Director. Men som vice competition director vil han være lige i nærheden når der som altid opstår spørgsmål og uenigheder blandt de meget ambitiøse lande og konkurrencedeltagere, hvor det altid er en fordel at kunne trække på mange års erfaringer fra tidligere begivenheder.
'Chefen for det hele' ved VM i Skive i juli 2015 bliver Allan Hansen, der udover at være formand for DMU Sport også har deltagelse i mange internationale konkurrencer og ganske mange danske titler som pilot at trække på.